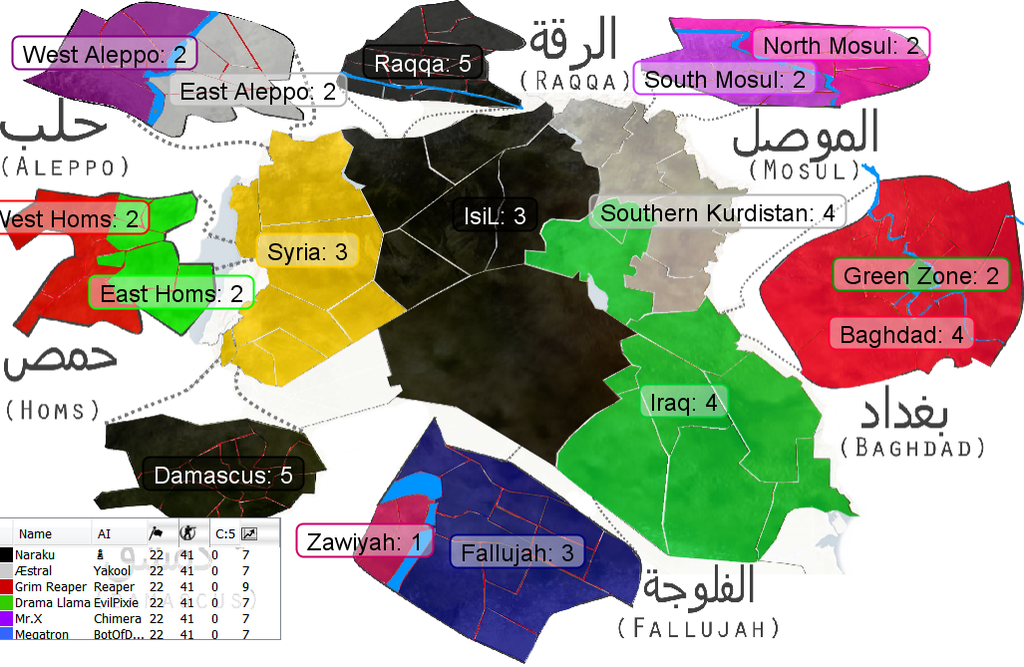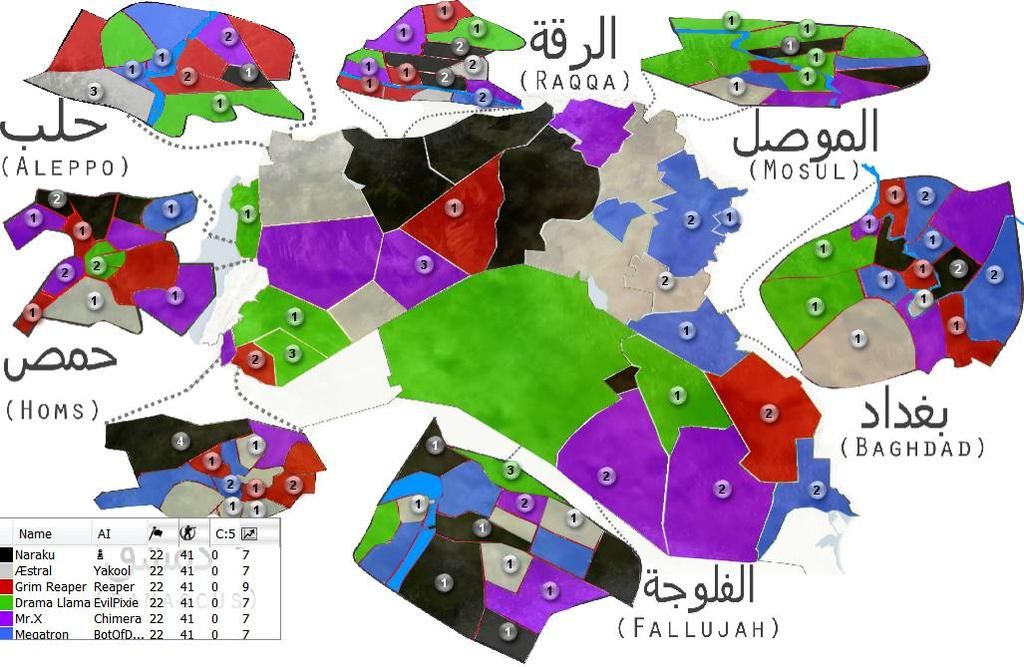 A taste of things to come...
Theme is in very preliminary stages with more work to be done. It is in beta now and I might reconfigure some of the city or Iraq province tiles yet.
Get in there and let's kill those sick bastards! Wipe them out; all of them!
note on the map all outer edge city tiles connect to the province that the city lies in. Some of the interior bridges in the cities are also blown up or away...